Executive Director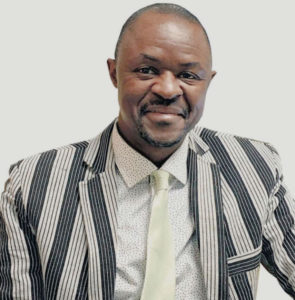 Daouda Emile OUEDRAOGO, international professional journalist is the international coordinator of the NGO Stand for Life and Liberty (S2L)
Daouda Emile Ouédraogo, coordinator of Stand for Life and Liberty is an exceptional person. His ambition and hard work allow him to achieve the goals set.
Stand for Life and Liberty pursues a noble goal whose actions are carried out effectively. Daouda Emile Ouédraogo dedicates a total commitment to everything he does.
He is an excellent unifier, his ability to work in a team, his sense of responsibility and his selflessness in the defense of the weakest are actions that help change the world around him. In addition, creative and enterprising, Daouda Emile Ouédraogo is a real problem solver. He tackles big human rights problems by offering reflections, suggestions and adapted solutions. He has the ability to create new visions. His entrepreneurial quality makes him a leader who sees opportunities for change and innovation and is fully dedicated to making that change happen. He engages full time in his ideas to turn them into reality by taking positive risks.
Daouda Emile Ouédraogo is a trustworthy leader who believe that a world where human rights, education and development can be possible for everyone.