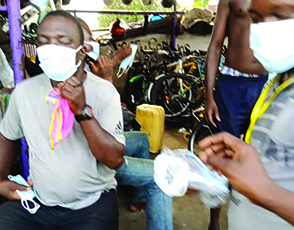 The National Coordination of the NGO Stand for Life and Liberty (S2L) Ghana organized on January 29 and 30, 2021, a mask-sharing and awareness session on the fight against COVID-19. In the streets and markets of Accra, the standee of Ghana distributed, with their own funds, hundreds of masks and educated more than a thousand people on hand washing and compliance with barrier measures. As of February 1, 2021, the country of Nana Akufo Addo recorded nearly 2,000 active cases and around 400 deaths.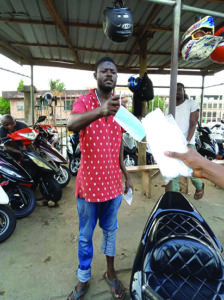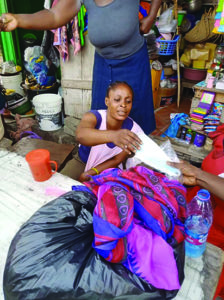 SENSIBILISATION CONTRE LA COVID-19 PAR S2L GHANA
La Coordination Nationale de l'ONG Stand for Life and Liberty (S2L) Ghana a organisé les 29 et 30 janvier 2021, une séance de partage de masques et de sensibilisation sur la lutte contre le COVID-19. Dans les rues et les marchés d'Accra, le voyageur debout du Ghana a distribué, avec ses propres fonds, des centaines de masques et a éduqué plus d'un millier de personnes sur le lavage des mains et le respect des mesures barrières. Au 1er février 2021, le pays de Nana Akufo Addo enregistrait près de 2000 cas actifs et environ 400 décès.
En images, les temps forts…